Dance on in for a great cause. Don't be chicken!
Our new Kickin' Chicken strips are so tasty, everybody is doing the chicken dance.
To celebrate, we're challenging you to a Chicken Dance off! $10 will be donated for each "Chicken Dance Off" video posted to Instagram, taken at or in front a Farmer Boys restaurant with hashtag #FarmerBoysDance4ACause to support local children's hospitals in California, Nevada, and Arizona.
---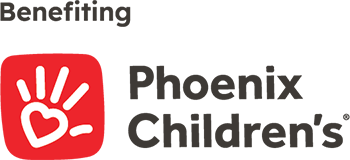 So dance on in for two all-natural chicken breast strips, double-battered and seasoned with garlic, onion and paprika. Served with Texas Toast, Always Crispy Fries®, a refreshing drink, and your choice of dipping sauce.
For a limited time, get a 2 pc meal for only $5.99.
Price and participation may vary.
How to do the Chicken Dance
Here are the steps to the chicken dance:
Lift both hands into the air and open and close them like a chicken beak, four times, twice on each beat;
Flap your arms like a chicken four times, twice on each beat
Wiggle your shoulders and hips (tail feathers) for two beats
Clap four times.
(Watch the Video of the Farmer and Scarecrow to learn the dance)
Official Rules
To be eligible and counted towards Farmer Boys' donations, up to $50,000, "Chicken Dance Off" videos must be posted to Instagram, TikTok, or Facebook as a static post or Reels before October 30, 2023 and the post must remain up until November 1, 2023. The account must be public, and the user must tag @farmerboysfood and hashtag #FarmerBoysDance4ACause. Limit one submission per individual and account.