Better Built Support
What makes Farmer Boys a top restaurant franchise partner is our unwavering commitment to supporting our franchisees. From site selection and in-store training to ongoing marketing initiatives, we give you the tools and assist you every step of the way.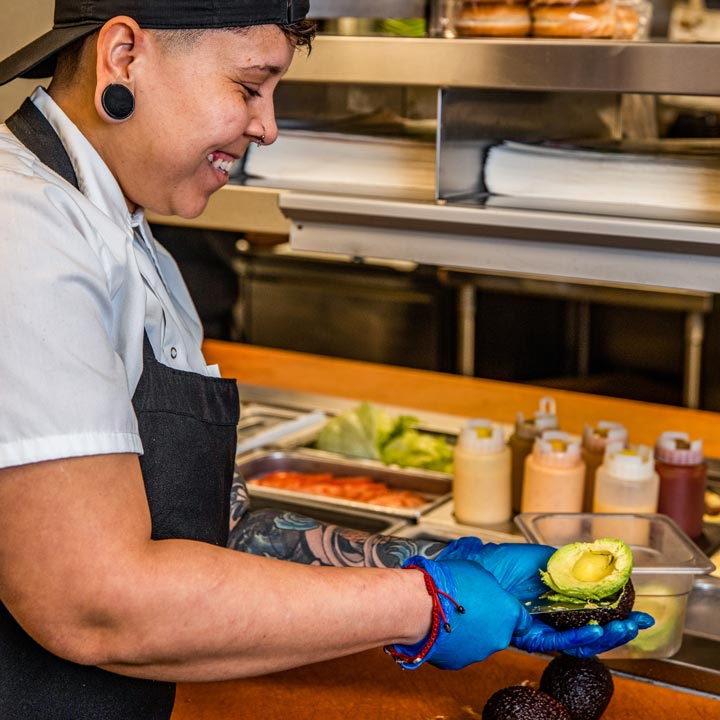 Comprehensive Restaurant Training
Our extensive 12-week training program combines hands-on daily coaching with our custom online learning management system, "Farmburgerology." Once your restaurant is up and running, a Franchise Business Consultant regularly visits your restaurant(s) to provide ongoing coaching and feedback to improve operations and maximize sales and profitability.
Site Selection Solutions
Our in-house real estate development team takes the pressure off of site selection. We take care of the purchase and construction of the property, leaving franchisees much more supported throughout the entrepreneurial journey, with a full team helping them along the way.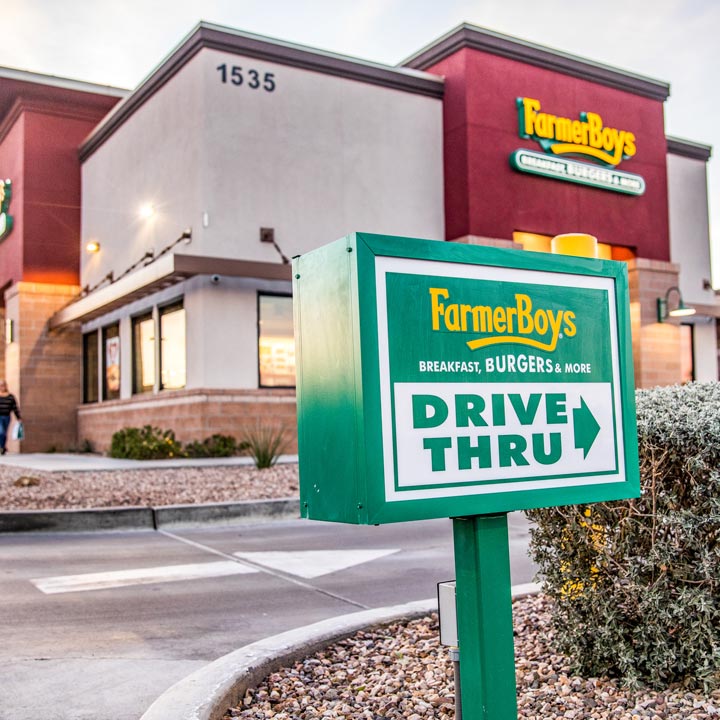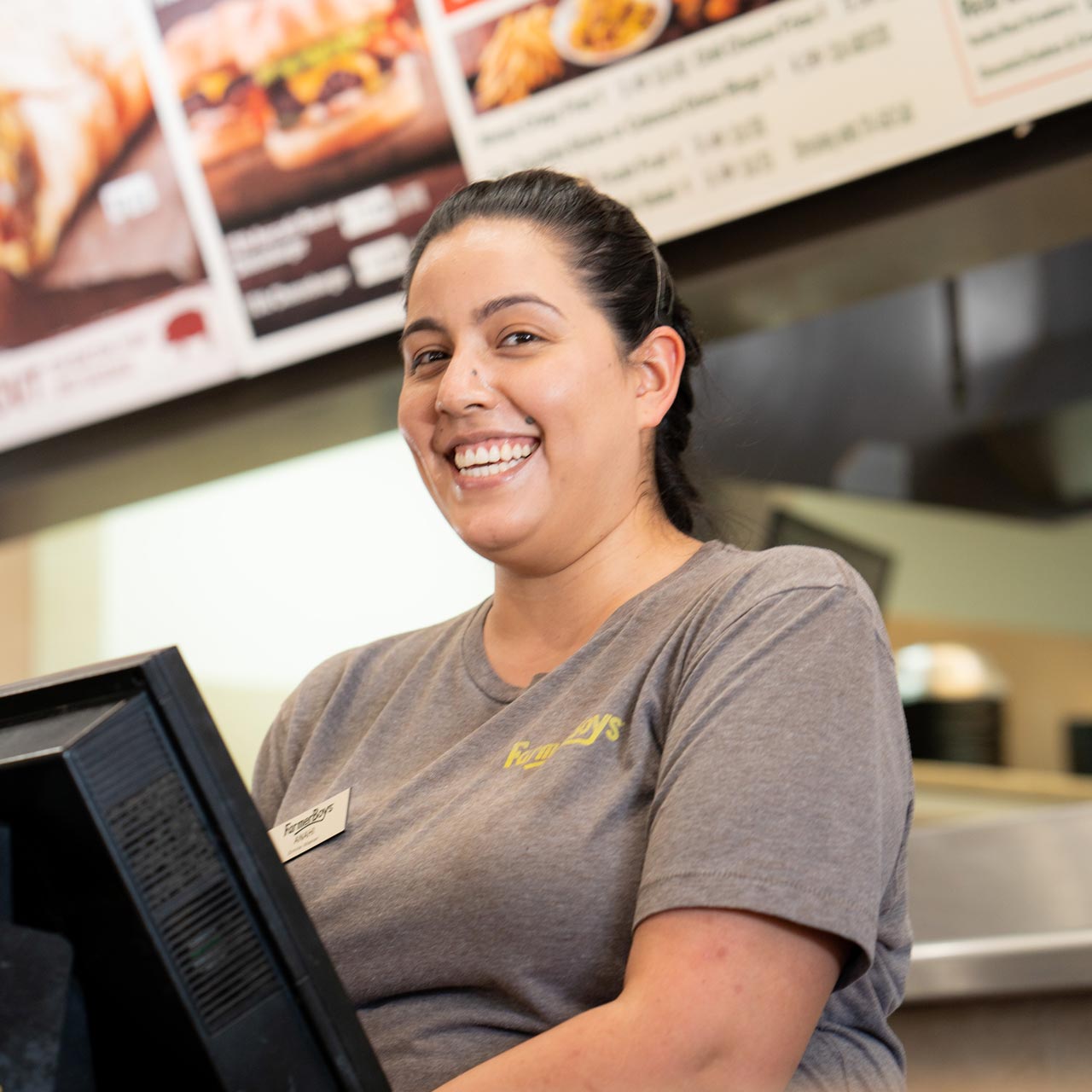 Ongoing Marketing Support
After completing in-store training, we assign an expert team to support your grand opening. As part of our new store opening plan, Farmer Boy restaurants partner with local schools to raise money for community hospitals. It's just one of the ways we prioritize community relationships and giving back.
Meet Our Leadership Team
George Havadjias

Co-founder & CEO

• George Havadjias, the co-founder behind the Farmer Boys brand, is a 40-year restaurant industry veteran. With an unwavering passion for providing exceptional food and a commitment to the community, Havadjias has played a pivotal role in shaping the success and vision of Farmer Boys. Inspired by their upbringing on a family farm in Cyprus, the five Havadjias brothers set out to establish a restaurant that celebrated the richness of American agriculture and offered farm-to-table fresh flavors to their guests. Over the last 40+ years, the brand has grown from its first restaurant in Perris, California, to over 100 fast-causal restaurants throughout California, Nevada and Arizona.

Joseph Ortiz

President & COO

Joseph Ortiz is a dynamic business leader piloting our brand growth. Ortiz is heavily involved in validating new franchise candidates and fostering great talent, ensuring they are successful operators for our long-term development strategy. Ortiz previously served as vice president of finance & accounting for Farmer Boys, where he was responsible for leading the finance and accounting teams and creating new growth strategies. With more than 17 years of operations and financial experience in the restaurant and food service industry, Ortiz has held various leadership roles with notable brands including BakeMark and CKE Restaurant Holdings.

Joe Adney

Chief Marketing Officer

Joe Adney is an accomplished restaurant industry executive who leads our brand marketing, menu innovation, advertising and digital marketing efforts. Adney brings 30 years of experience in leading marketing teams and a proven track record of driving results through data-driven innovation, cross-functional collaboration, and developing strategic partnerships. Most recently, he was the Chief Marketing Officer at Black Bear Diner and has led highly successful teams at Shari's Cafe + Pies, Baskin-Robbins, IHOP Corp., Disney and Bob Evans Restaurants.

John Lucas

Vice President of Brand and Franchise Development

John Lucas is an industry veteran with over 35 years of hospitality and restaurant experience. In his role, John ensures Farmer Boys upholds our consistent operational standards and delivers a high-quality, reliable guest experience in every restaurant. Additionally, Lucas oversees all the system's franchised locations and is responsible for building upon Farmer Boys' high service standards at those locations. Lucas joined the Farmer Boys team in 2017 as a franchise business consultant and now serves as the Vice President of Brand and Franchise Development.

Kristy Foster

Vice President, Purchasing and Food Safety

With over 20 years of collective Farmer Boys experience, Kristy Foster oversees our food sourcing and supply distribution with local vendors, ensuring supreme quality and impeccable service. Embracing our hometown farmer ethics, Foster monitors our food safety initiatives to keep our guests happy and safe in the best environment possible when enjoying our delicious food. Foster works directly with our franchisees to initiate introductions with our third-party vendors and provide guidance through the setup process.

Michael Berumen

Senior Director of Operations and Operations Services

Michael Berumen is a seasoned restaurant operations executive, currently serving as the Sr. Director of Operations and Operations Services for Farmer Boys. With over three decades of industry experience, Berumen has held leadership positions at Mimi's Cafe, Ruby's Diner, and now Farmer Boys, where he is responsible for overseeing 28 restaurant locations and five area managers. In his current role, Berumen is focused on developing and managing breakthrough restaurant operations programs, as well as leading the brand's quality assurance program.

Glen Rutter

Senior Director of Learning & Development

Glen Rutter is an accomplished HR and Learning & Development professional with over 30 years of experience in the restaurant industry. In his role as senior director of learning & development, Rutter oversees all manager and crew new hire training, leadership training, and ongoing support needed for new menu item initiatives. Rutter's career began in operations as a server and has since worked his way up the ranks, holding various HR and L&D roles for four national dining chains and two regional fast-casual brands.

Daisy Alvarez

Senior Director of Marketing

Daisy Alvarez is a dedicated marketing professional who has been with our brand since June 2007. Alvarez began her career with Farmer Boys as a cashier before her promotion to store manager. Her passion for marketing led her to transition to a marketing coordinator role after completing her degree at California State University, San Bernardino. Alvarez currently serves as the Senior Director of Marketing, supervising the execution of marketing plans for product launches, new restaurant grand openings and loyalty initiatives.