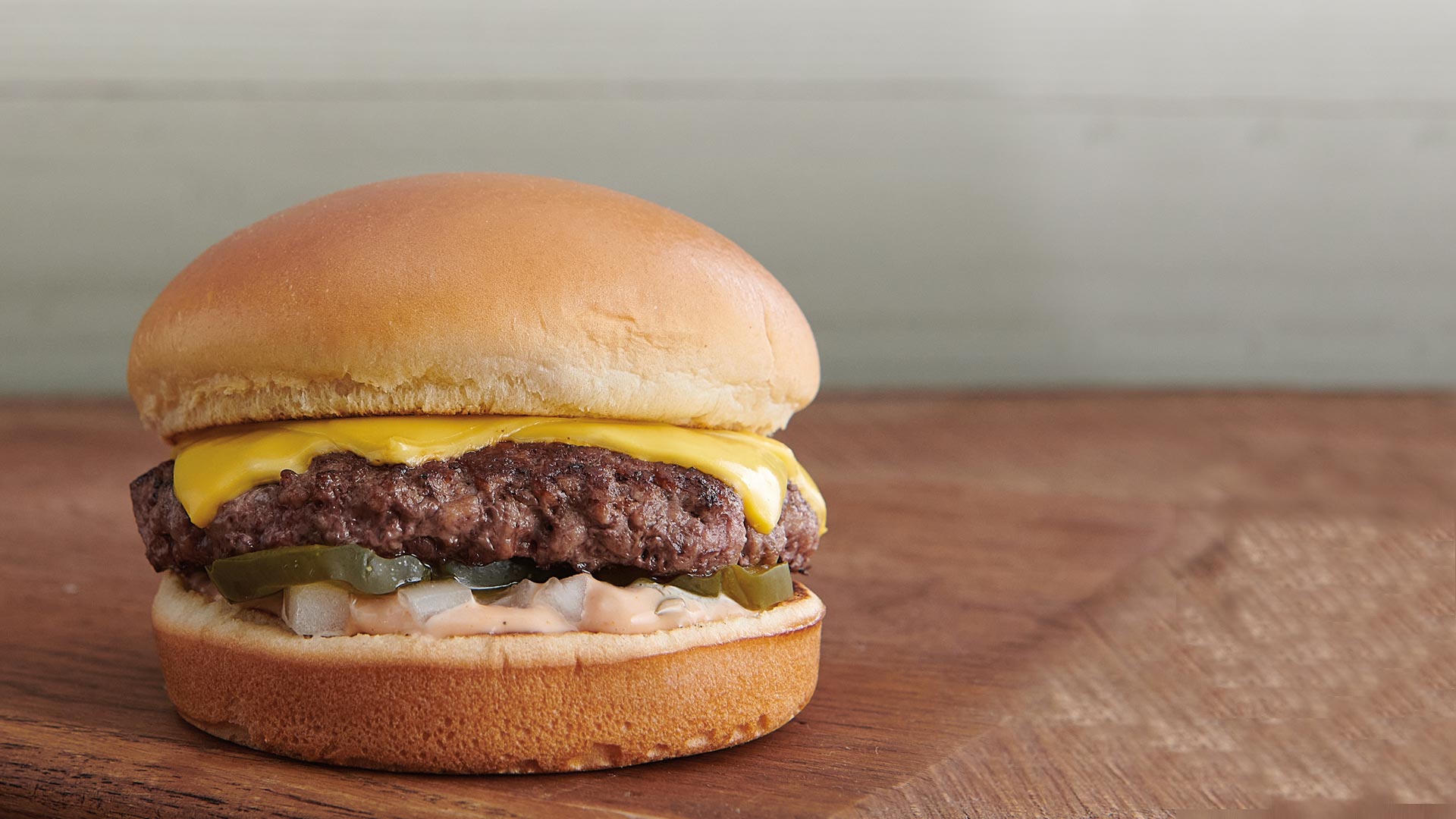 $6.99 Natural Cheeseburger
Antibiotic-free.
No added hormones.
Limited time, at participating locations.
Enjoy the Natural!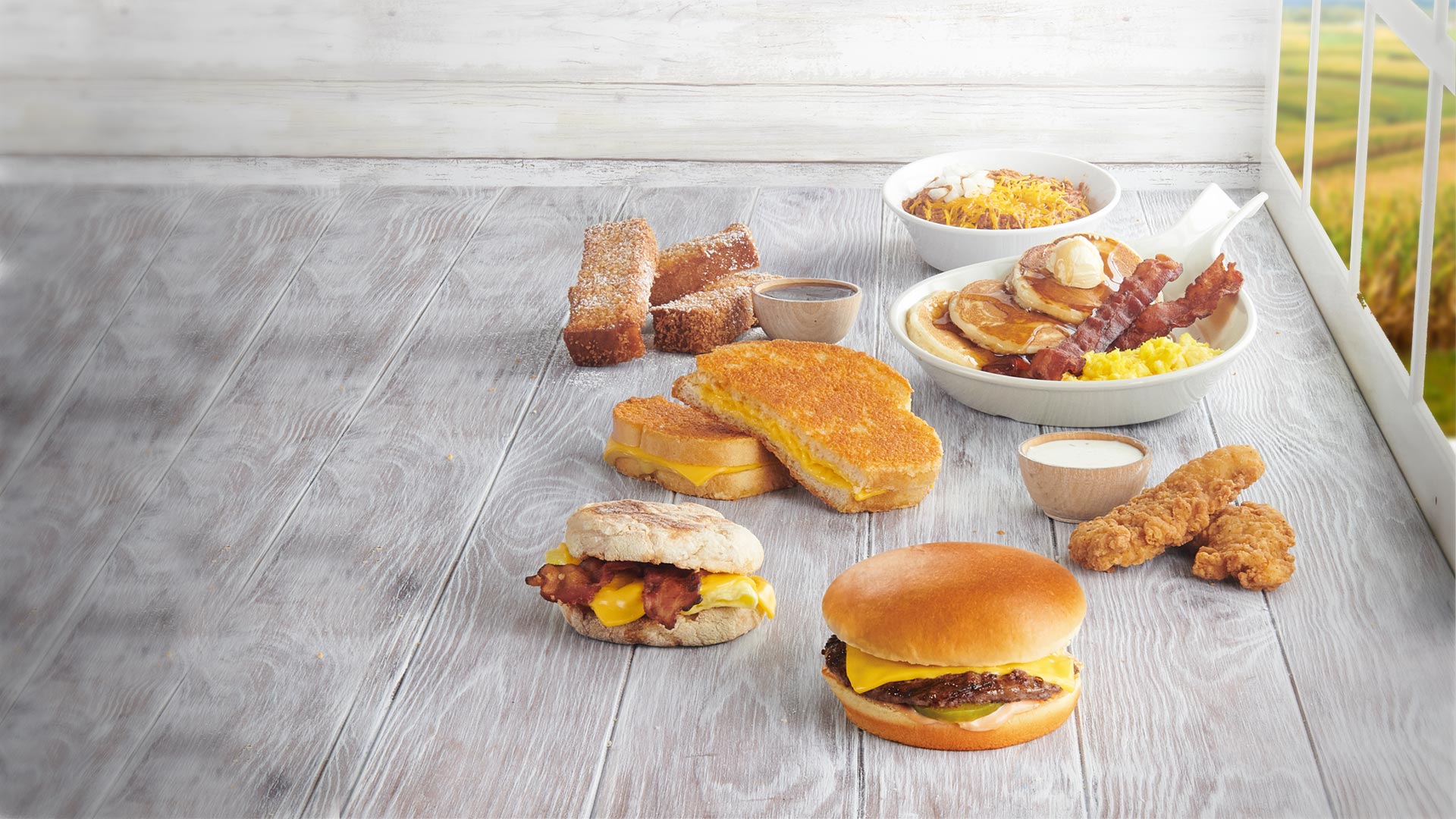 From Our Family, to yours.
Farmer Boys® was founded in 1981 by five burger-loving brothers raised on a family farm. They grew up working the soil, and they have the calloused hands to prove it. They're not just old school, they built the school. After 40 years of serving award-winning burgers, hearty cooked-to-order breakfasts, huge, hand-chopped salads and tall, stacked sandwiches, they know one thing: farm fresh food will never go out of style. At last count, there are nearly 100 Farmer Boys restaurants in California and Nevada. Today, thanks to an ever-expanding franchise operation, the Farmer Boys family continues to grow.
CLICK HERE TO LEARN MORE ABOUT US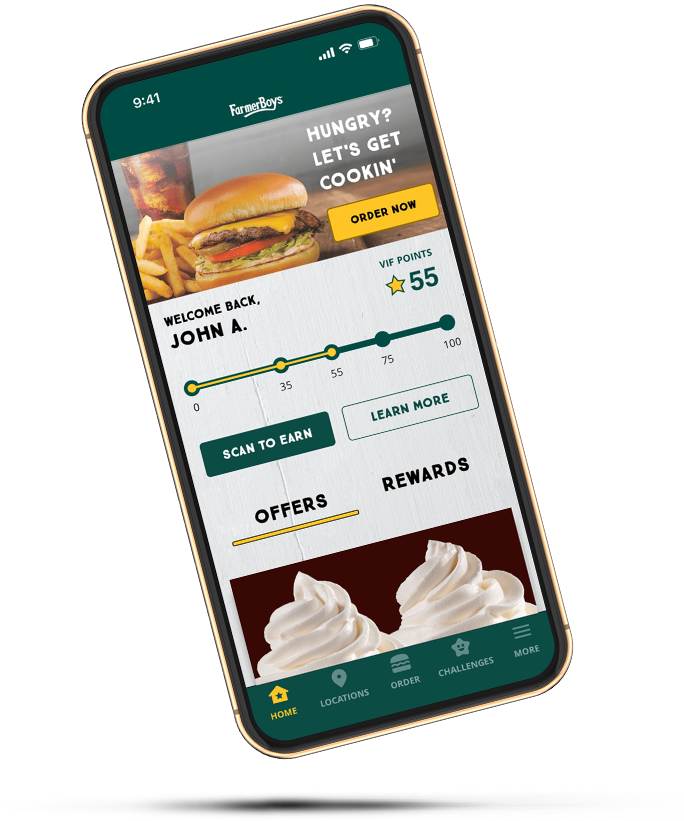 Scoring rewards has never been easier!
Join VIF Today
The instant you become a Very Important Farmer, you unlock a truckload of benefits. In addition to rewarding your taste buds by enjoying award-winning farm fresh burgers and cooked-to-order breakfast all day, you'll now earn 1 point for every $1 spent*. VIF points add up quickly to use on your farm fresh favorites. As a Very Important Farmer, we will also send you exclusive member-only offers, special opportunities to earn double points, and birthday surprises.