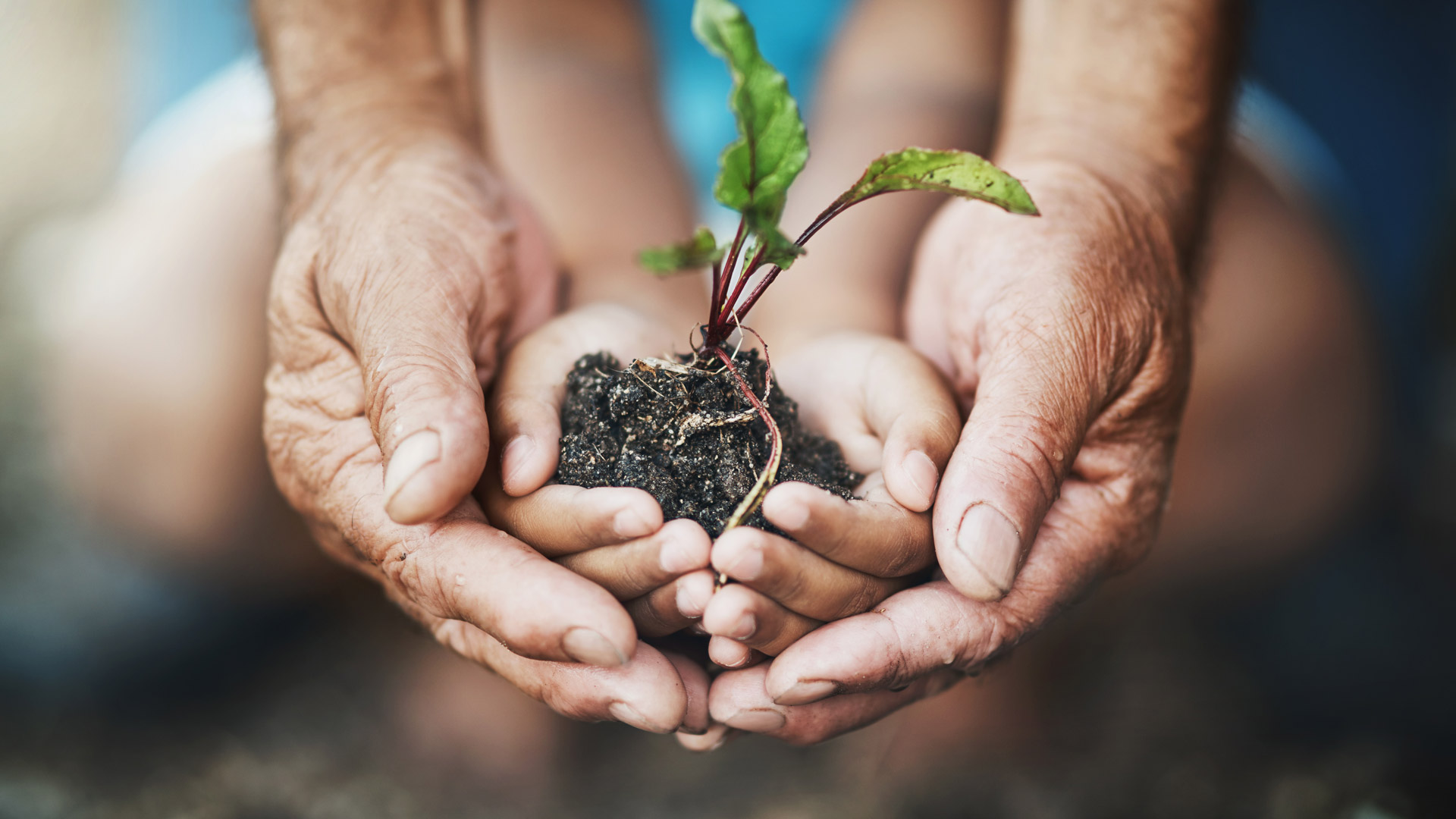 At Farmer Boys®, we think farm-to-table is not just a corporate philosophy, it's a way of life. Ask someone today where food comes from, and they'll probably say the supermarket. That's like saying water comes from watering cans. Food comes from the earth, from the farm. And great food comes from local farms and hard work. The fresher the food, the better it tastes. That is why farm fresh food doesn't just taste better, it feels better. Our guests know the difference. They don't feel stuffed, they feel satisfied. After a meal, they're not ready to take a nap, they're recharged to get to work. That's the difference between fast food and farm fresh Farmer Boys® food, and that's why we say Farm Food Ain't Fast Food®.
We're inspired by what the farm gives us, what's fresh, what's local, what's irresistible. It's not enough to make great food though, we want to make great friends of our guests too. We're like the good farmer, hosting someone in our farm home. That means filling someone's cup with coffee before they ask for it. Making their food anyway they want it. Remembering their favorite orders. Surprising them with a taste of something unexpected. We never put profits in front of people, we put nice people in front of people.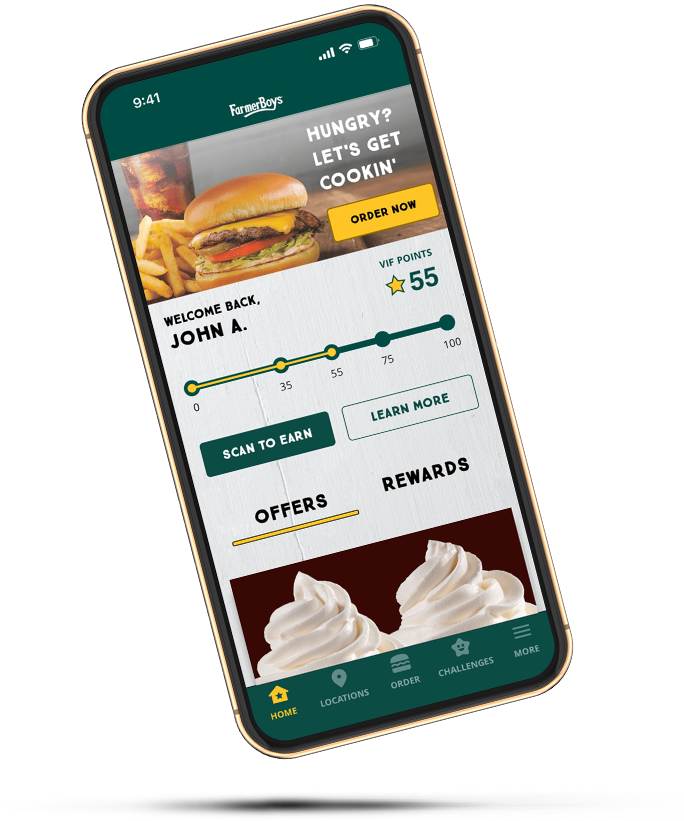 Scoring rewards has never been easier!
Join VIF Today
The instant you become a Very Important Farmer, you unlock a truckload of benefits. In addition to rewarding your taste buds by enjoying award-winning farm fresh burgers and cooked-to-order breakfast all day, you'll now earn 1 point for every $1 spent*. VIF points add up quickly to use on your farm fresh favorites. As a Very Important Farmer, we will also send you exclusive member-only offers, special opportunities to earn double points, and birthday surprises.